How Secure is Your Home or Business?
Lucid Integrated Systems has the Security & Surveillance Solutions to Assure Your Peace of Mind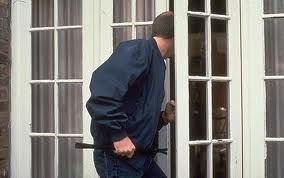 Lucid Integrated Systems has recently expanded its services throughout the Midwest area with Security & Surveillance options. As a leading provider of complete turnkey solutions for audio/visual integration, we take pride in offering cost-effective, user-friendly security services that directly address your needs.
You install a security and surveillance system so you don't have to worry about your property, possessions and loved ones. But the greatest peace of mind comes when you don't have to worry about the operation of your system either. That's why Lucid has begun to offer home security.
Lucid designs, installs and provides ongoing support for all your security needs, including camera systems with integrated access control, CCTV integration, entry systems support, remote system monitoring and more.
We offer a wide range of advanced digital video technology to provide you with an unprecedented level of organization and control over your surveillance data and access from anywhere in the world. Options include:
Gate and door cameras with 2-way communication
Warning systems for smoke, fire, water and wind
Indoor and outdoor monitoring capability on any TV or computer
24/7 remote monitoring support
The technology behind security services is advancing rapidly. It's more important than ever to choose an integrator with a proven history of experience in automation systems who can meet the changing demands and innovations.

Our team of specialists can install anything from a system for a small office or private residence to the complete deployment of an entire commercial property. Call us today to learn more of how Lucid Integrated Systems can bring you peace of mind!

No video selected.
Related Articles