Lucid Integrated Systems: Certified in Crestron DigitalMedia
Your favorite Midwest AV integration firm has successfully completed the training and exam for an important new designation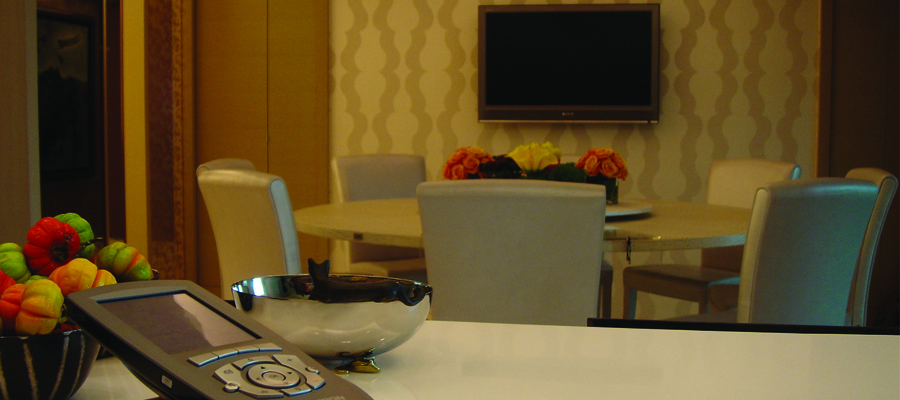 Those who know Lucid Integrated Systems know that we specialize in residential and commercial programming, in addition to a host of other technology services. They also know we're certifiedfor as a Crestron Services Provider. What they might not know is that, just recently, we expanded our accreditations to include the Crestron DM Certification. Why? Because today's cutting-edge digital media technology demands a specific skillset, and Lucid wants each and every customer to feel confident that we have both the experience and knowledge to ensure the total success of their projects.

Who is Crestron and what is DigitalMedia™?

Crestron is the world's leading manufacturer of advanced audio visual control and automation systems. As an authorized Crestron dealer, our team is fully trained and qualified to design and configure Crestron systems.

Crestron DigitalMedia was developed to meet the challenges of the digital era. A DigitalMedia Certification is designated by the Crestron trainers as qualified to install a DigitalMedia™ system (as required in the HD Digital Transport and Distribution System – HD-DTS – specification). At the end of the day, it's all about peace of mind.

If you're looking for solutions to the challenges of the new digital world, don't hesitate to contact the experts here at Lucid Integrated Systems. We have the experience (and certifications) to ensure you are caught up with today's technology and prepared for what's coming next. Hope to hear from you soon!

No video selected.
Related Articles